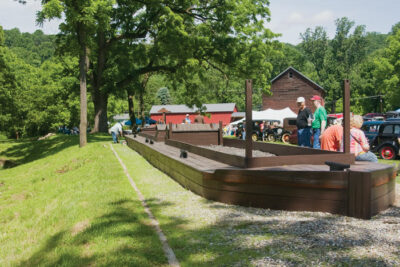 Bread Lock Park is the site of Morris Canal Lock 7 West known as the Bread Lock. The Park features a full scale model of a Morris Canal boat and a canal-related StoryWalk.
The museum interprets aspects of history along the Warren Heritage Scenic Byway. There are interpretive displays and models of the Morris Canal, the Oxford Furnace and Shippen manor, local charcoal making, Washington's organ and piano industry, Lenape culture and life, Thomas Edison's Portland Cement Company, the Easton-Washington Traction Company, America's first airport dedicated to the autogiro, the Rockport train wreck, the Phillipsburg Airport and the Eckel Age of Steam Museum.
Trail Weekend: open Saturday, Nov. 5, 10am – 4pm.
2627 State Route 57, Stewartsville